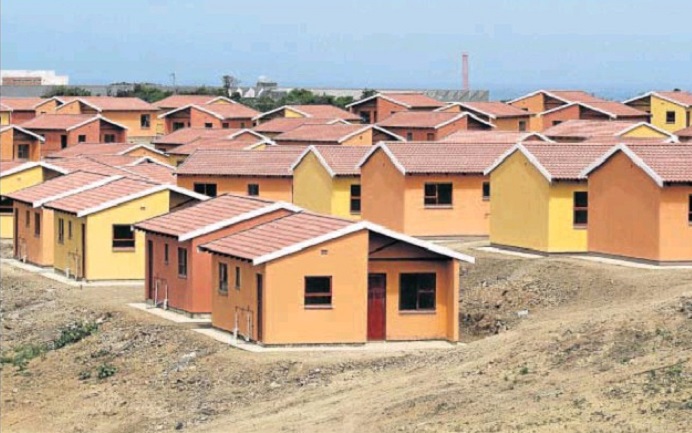 What criteria must I fulfill in order to qualify for a RDP house?
All applicants must meet the following criteria:
Be a South African citizen or have a permanent residence certificate
Barried, cohabiting with a partner or single with dependants
Have never owned property
Have never received a Government Housing Subsidy
Be 21 years or older
Joint household income should not exceed R3 500 per month.
When will my informal settlement be relocated or upgraded?
You can contact your area Ward Councilor to enquire about the status of your settlement. You will need to provide the name of the settlement, the area in which it is located and the road or street used to access the settlement.
We need toilets in our informal settlement as there is no proper sanitation.
You need to liaise with your local Ward Councilor who will make representation on your behalf to the relevant department within the municipality.
I wish to sell my land to the Municipality for housing development. What should I do?
Your written intention to sell can either be hand delivered to 13th Floor, Shell House, 221 Anton Lembede Street (Smith Street), Durban. Provide as much detail of the land as you can, including a cadastral description, street address, rate number and where it is situated. Also provide your contact details including your telephone numbers. The Planning Branch will evaluate the land's suitability for housing development.
How do I go about making an application for a house?
The Housing Unit develops various types of projects for example, In situ upgrade, Greenfield, Social Housing (Rental), Rural, and so on.
The large majority of projects are: 
In situ upgrade – Involves the upgrading of informal settlements where the land is suitable for development. Subsidies are allocated to existing residents and where certain residents are not accommodated due to them being in the way of services, they will be relocated to Greenfield projects.
Greenfield – These projects are undertaken on vacant land. Given the fact that informal settlements have been identified as a high priority by National and Provincial Governments, a large proportion of sites will be allocated to residents from relocation or upgrade projects. A portion of sites will be advertised in the local newspapers for the general public to access. The public will need to respond to such adverts by phoning in and making an appointment to fill in the relevant application forms.
Is my application that I made for a house years ago to the Municipality, still valid?
In terms of a Council decision, housing waiting lists in the former Councils were scrapped with effect from November 19, 2002. \
How do I apply for a reduction in my rent?
In order to qualify for a reduction in your rent, your household income must be less than R1 500 per month. If there is no household income, an Affidavit is required. Pensioners will need to produce their pension card. Your Identity Document and electricity account will also be required.
Is the Municipality planning to provide rental housing for people in the middle income group?
No, but the municipality has provided Assistance to Section 21 companies that develop and manage rental housing. Rental housing projects have been implemented in the City by a company called First Metro. You can contact First Metro on 031 307 7676 or visit their offices at Suite 201, 2nd Floor, Salisbury Centre, 322- 344 Smith Street, Durban, to enquire about their units as well as current and future opportunities.
What is the Municipality's policy on informal settlement on private land?
All informal settlements within the municipality have been captured on our database. An Informal Settlement Programme has been developed to address each and every settlement via an appropriate intervention and within a certain timeframe. This is irrespective of the ownership of the land.
How do I apply for rental accommodation?
Rental units are in the process of being transferred to ownership. Few vacant rental dwellings are available and these dwellings are allocated to priority cases, for example, disabled, chronic medical patients or exile prisoners. I am disabled and need urgent accommodation.
How do I apply for a house?
You will need to submit a detailed application to the Housing Unit, along with a Social Worker's assessment and recommendation outlining the extent of your disability.
ALSO READ UIF pays out COVID-19 benefits to workers